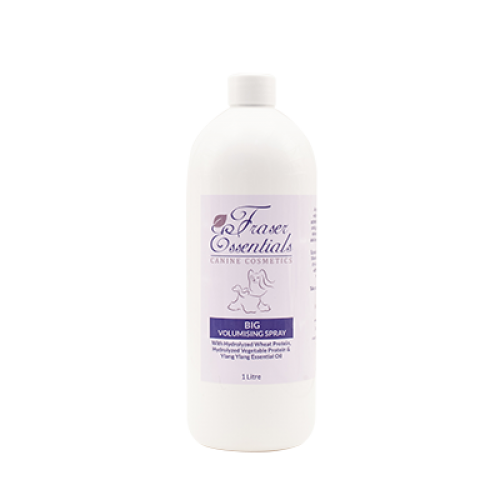 The ideal Conditioner to give Volume and also look after the coat.
A unique product which has been designed to not only give added volume but also to strengenthen and care for the coat. The Ingredients selected will penetrate the hair shaft to increase moisture and build strength from within, whilst also reinforcing and protecting the surface of each hair. The properties combine to strengthen and help reduce the degree of damage to coat which reduces the amount of breakage.
Shake before each use. Spray onto wet coat before blow drying.
Packaged in a ready to use spray bottle.
Ingredients Include Almond Oil, Hydrolyzed Wheat Protien, Hydrolyzed Vegetable Protein, Ylang Ylang Essential Oil
Available in 250ml and 1 litre size bottles.