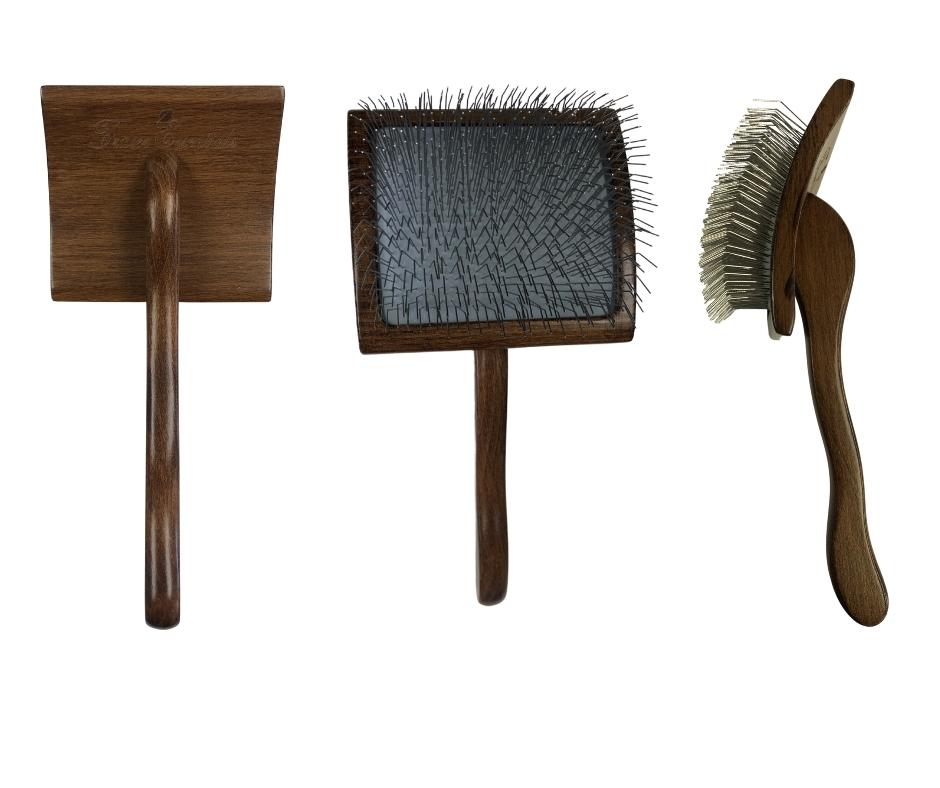 Fraser Essentials "The Heritage Slicker" is the ideal brush for dogs with thicker coats and to fluff dry and style.
The long angled pins are able to get through the thickest of coats and assist in detangling.  A soft cushion provides a gentle yet thorough groom for the dog.  
The angled head provides ease of use for the user while a moulded handle fits well into the hand.