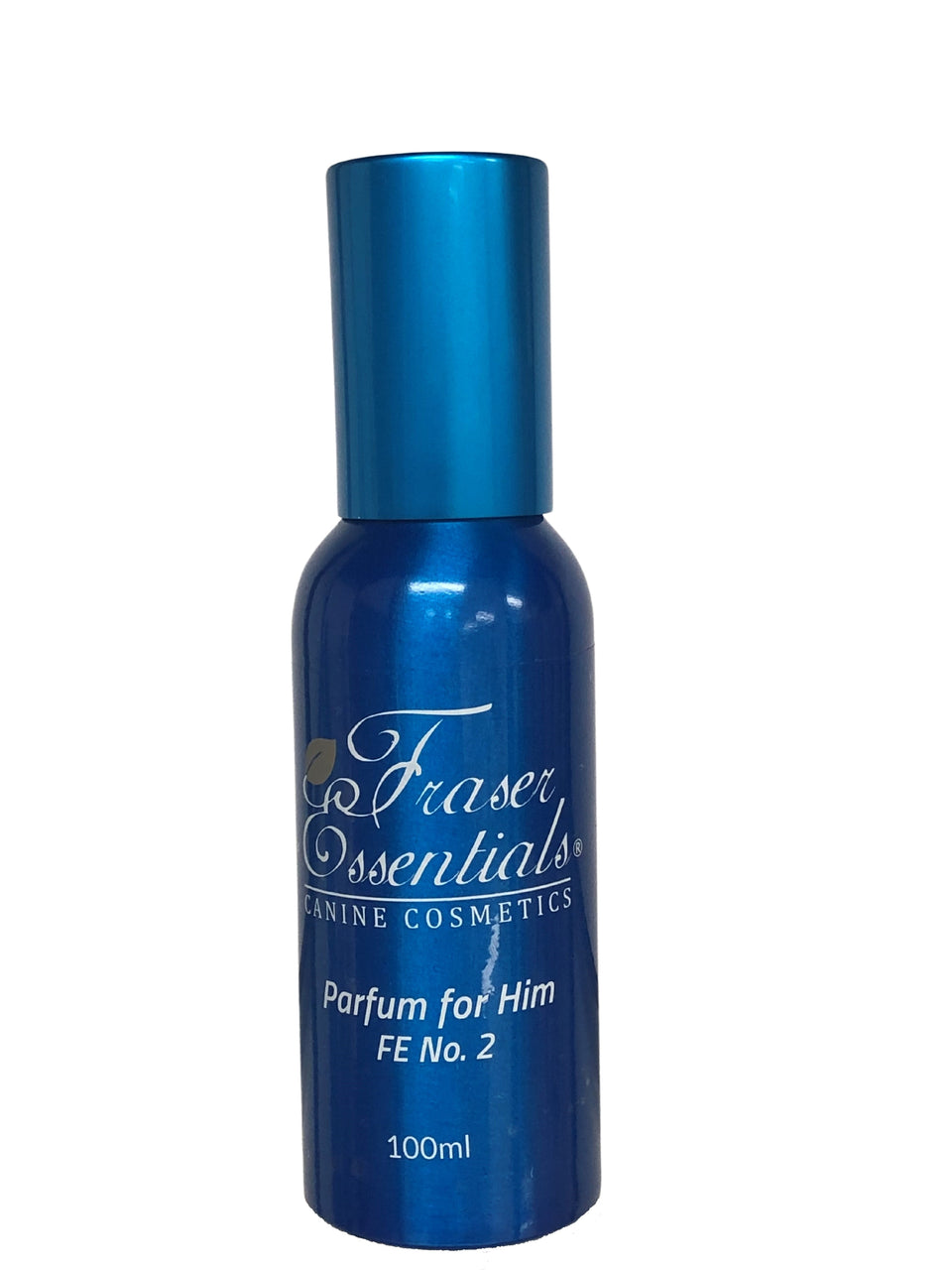 A true parfum that will take the pampered pooch from casual day outings to inside on the couch.  This parfum is alcohol free making it kind on both coat and skin and without having a drying effect on coat.
A modern alternative to traditional scents.  A Majestic combination of vanilla, musk and amber, with tangerine and orange blossom top notes for the sophisticated male in your life. 
Directions - Spray 2 to 3 spritzes on the coat taking care to avoid the eye area.
Made in Australia
Packaged in 100ml spray bottle.
Top:  Tangerine
Middle:  Jasmine, Orange Blossom
Base:  Vanilla, Leather, Musk Patchouli, Amber