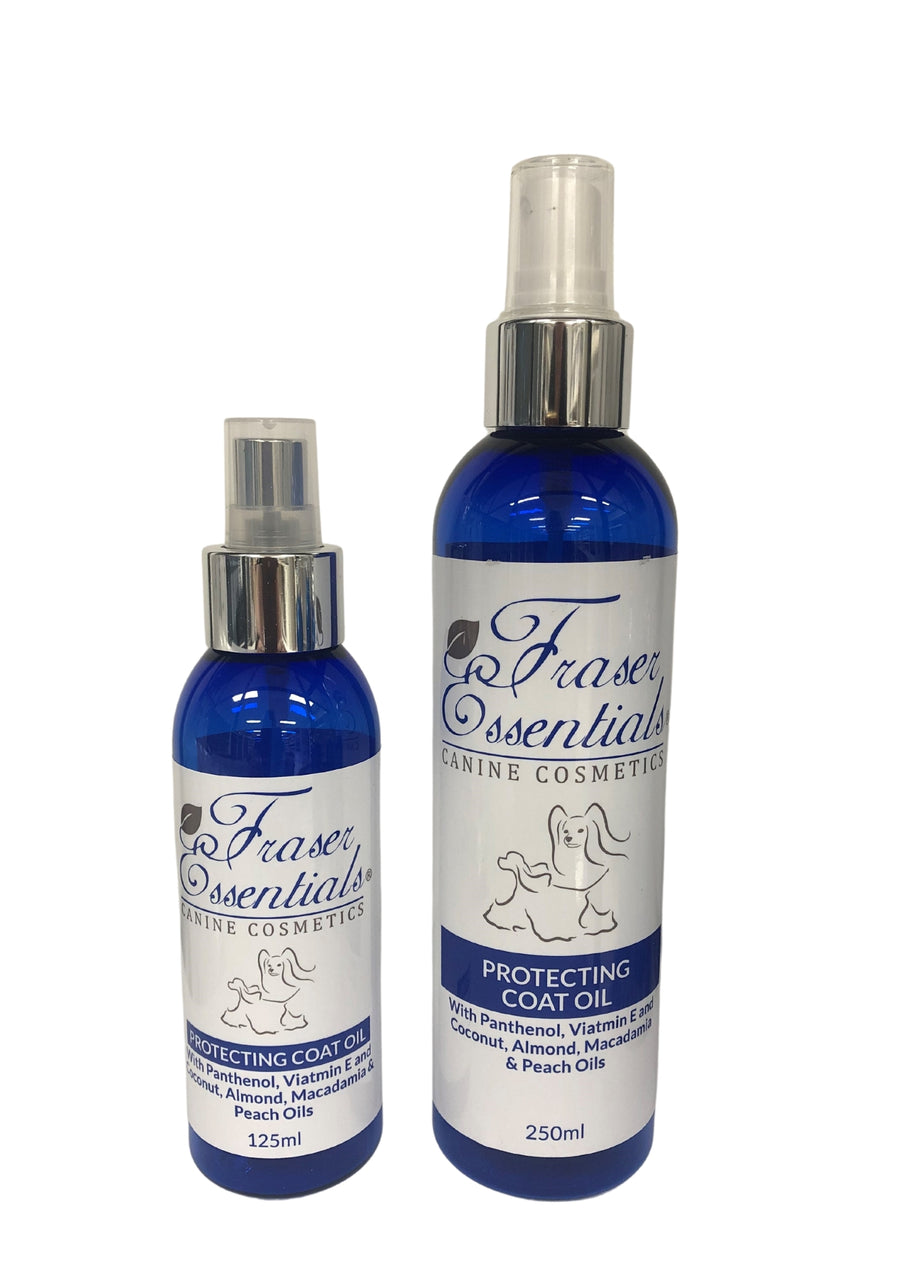 With Panthenol, Vitamin E and Coconut, Almond, Macadamia, Peach, Soya Bean & Bisabolol Oils
A clear light oil that has been formulated to protect and moisturise the coat and skin. High Quality ingredients assist in keeping coats in top condition by penetrating skin and coat to nourish while increasing elasticity and strength. Ingredients to help protect the coat from UVA and UVB light have also been included.  This is a must try product for those dogs going through a coat change or those that experiences on-going matting.
Can be used undiluted directly to the coat after bathing, when wrapping coats or diluted in the final bathing rinse.   It can be used on both wet and dry coats. This is a leave in maintenance type product.  
Fragrance free
Available in 125ml and 250ml ready to use spray bottle.