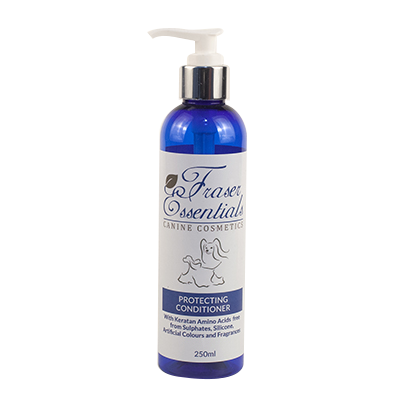 A Conditioner specifically designed to condition while protecting the coat from colour fading and the effects from blow drying or straightening irons.
The Ingredients have been selected to strengthen and protect the coat. UV absorbing compounds are also included which helps protect from sun damage.
Keratin Amino Acids have been selected as an ingredient to assist in improving the condition of the coat and providing shine.
A concentrated product designed to be diluted.  We suggest a starting dilution rate of 1 part shampoo to 30 parts water.
Take care to avoid contact with eyes or other sensitive areas.
Ingredients Include
Keratin Amino Acids
Suggested to be used in a diluted form. Rinse thoroughly.
Contains no artificial colours or fragrances.
Made in Australia
Available in 250ml and 1 litre bottles.