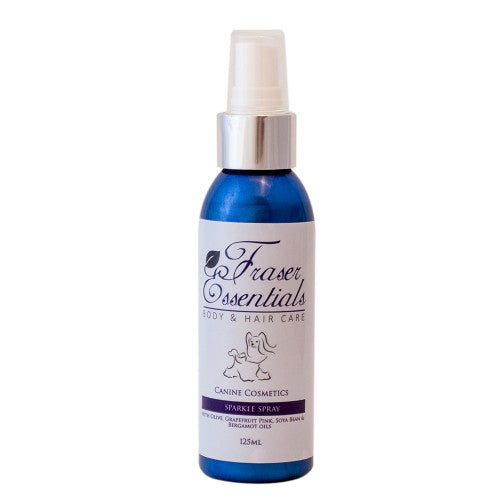 The ideal spray to give your dog that added sparkle, shine and a fabulous smell.
Spray onto hands and run through or over the dogs coat before heading into the show ring. Provides shine and lustre.
Shake well before use. Packaged in a ready to use mist spray bottle
Ingredients include: Grapefruit Pink Oil, Bergamot Oil, Vanilla Bean Exgtract, Olive Oil, Aloe Vera Leaf Juice Powder, Natural Vitamin E, Calendula Flower Extract, Tagetes Erecta Flower Extract, Soya Bean Oil.
Does not contain Silicone
** Please note that due to the formulation type this product will dispense more as a stream not as a spray, hence the recommendation to spray on the hands first.